Enter details
Payment
Complete!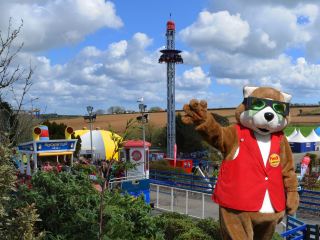 Season Passes
Flambards Season ticket:
The £50 price includes first admission and then Unlimited re-entry on all published open days

~ Includes firework events in August and October
~ Fast Track Admission
~ It is valid for one named person and will be a Photo ID Card – it is not transferable to any other person.
~ Valid from date of purchase until 26th October 2018
~ There are 'Rides and Attractions Days' and 'Indoor Attraction Only Days' so please check before visiting.
~ Please note that there is limited 'pay for' amusements not included with the season ticket due to their limited capacity and availability, this includes the Formula Kart Track.
~ Maximum and minimum height and size restrictions apply to some rides. Rides may operate on a rotational basis and queues close 30 minutes before the Park closes.
Your Basket
Item
Price
Qty
Subtotal
There are no items currently in your basket

Total

£0.00